Religious Education
The Religious Education (RE) Program at FUUSE adapts to meet the evolving needs of our small congregation. When FUUSE returned to in-person services in Fall 2022, we started our youth RE classes up again.
Currently, we have one group of children (ages 5-8) meeting regularly. We hope to add a second class for older kids (ages 9-12) soon. In the meantime, we welcome young people of any age (5+) to join our class and participate in the lesson however they'd like. (For example, older kids might want to help lead activities or work on their own.)
---
Join Us!
We meet each week during 9:30 Sunday services. We make arts and crafts, read stories together, and learn about Unitarian Universalism and being part of a community.
Feel free to come by! Or email dre@exeteruu.org with any questions.
---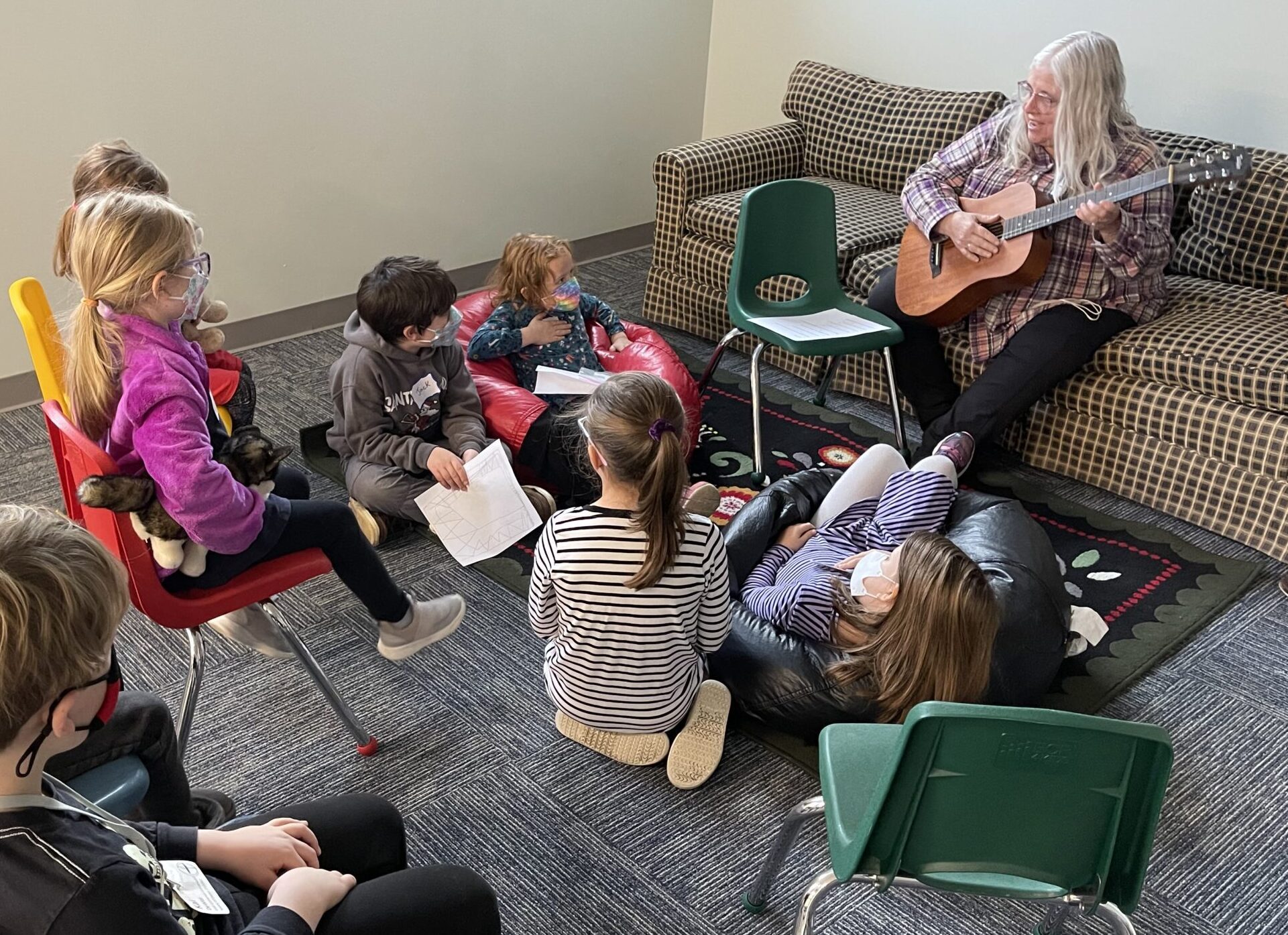 RE @ FUUSE
FUUSE members are invited to share their talents, expertise and enthusiasm with the RE children through special activities and events.
---
RE Coordinators
---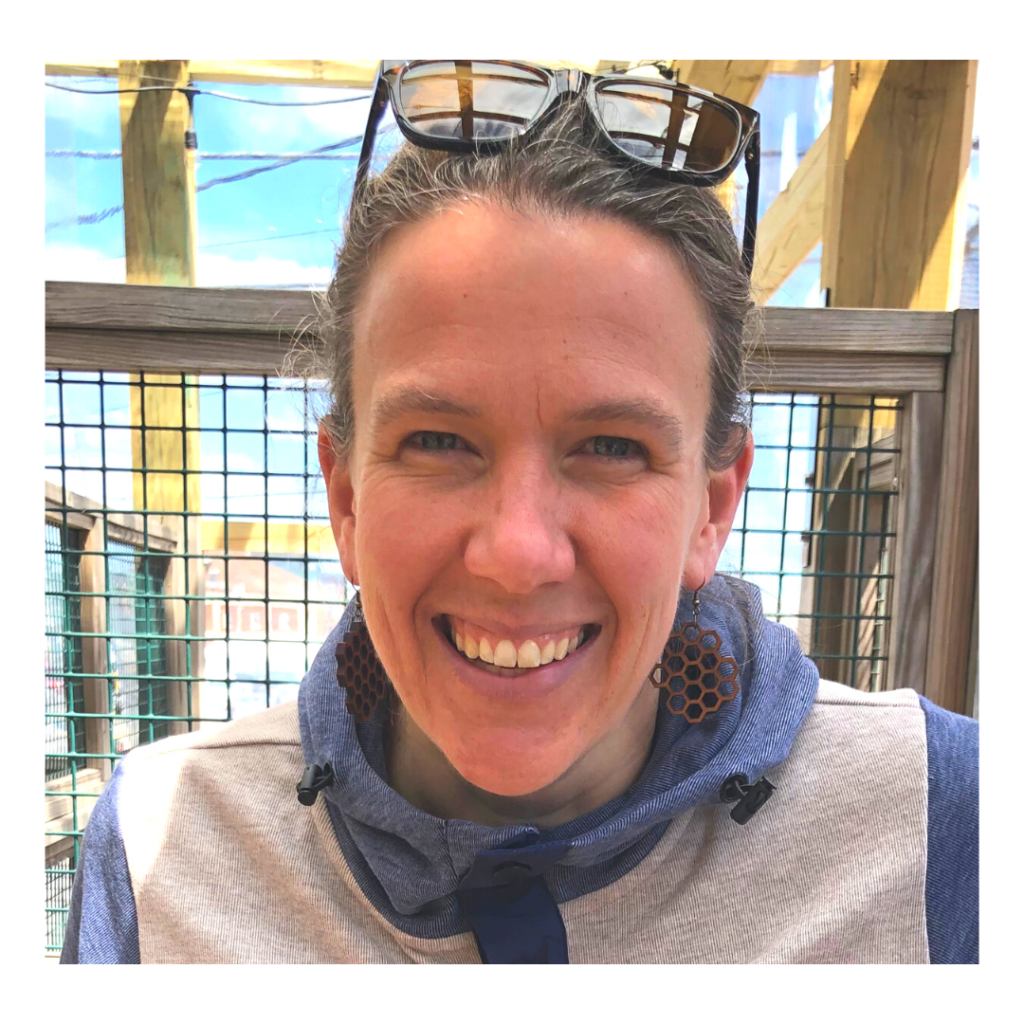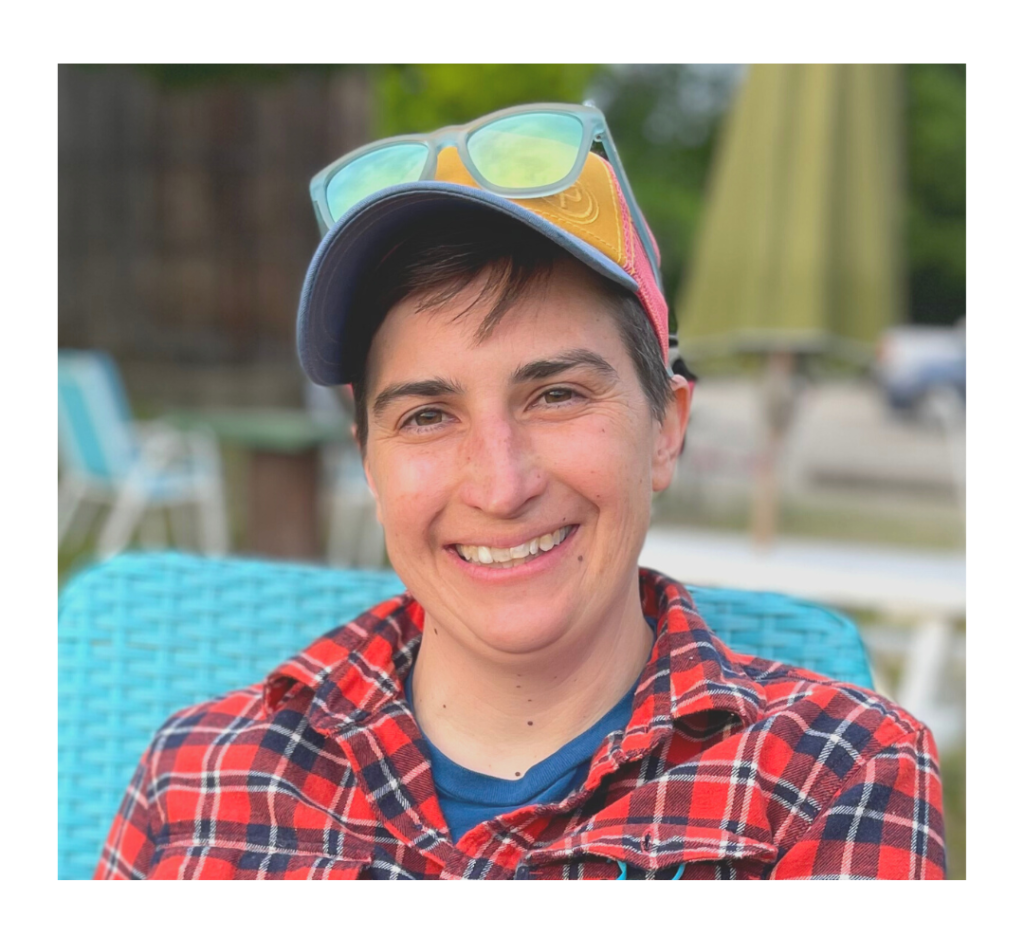 ---
What do Unitarian Universalists believe?
Each and every person is important.
All people should be treated fairly and kindly.
We should accept one another and keep on learning together.
Each person must be free to search for what is true and right in life.
All persons should have a vote about the things that concern them.
We work for a peaceful, fair, and free world.
We care for our planet Earth, the home we share with all living things.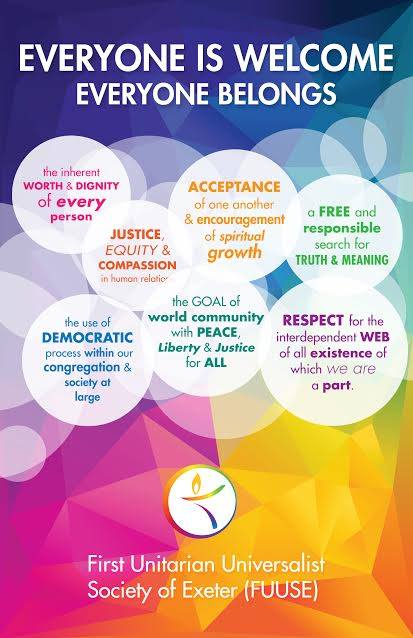 ---
FAQ
---
What is a FUUSE service like for families?
Services are held every Sunday at 9:30am from September through June. When you enter, make yourself a nametag, pick up an order of service (and, if available, a Coloring Page for All Ages!) and find a place to sit in the sanctuary. After opening remarks and song, we will read a "Story for All Ages," and all children (and any interested grownups, too!) are invited to come up to the front of the church to better see the pictures in the storybook.
After the story, the congregation will "sing the children out" to RE class with "'Simple Gifts." The RE teachers lead the children out of the sanctuary and downstairs to the RE classrooms. RE class lasts until (roughly) the service concludes, around 10:30am. The kids join their grownups upstairs at coffee hour for a snack.
What is a typical RE class like?
In the 30-45 minute class, we will do two or three activities around a common theme and end the class by reading a story that relates to what we learned.
How do I sign my child up for RE class?
Right now there's not an official process for signing up or registering for RE class. You can either email the RE coordinators at dre@exeteruu.org or just join us on a Sunday at 9:30am!
---
Photo Gallery
---
here's what the FUUSE RE kids have been up to this year!